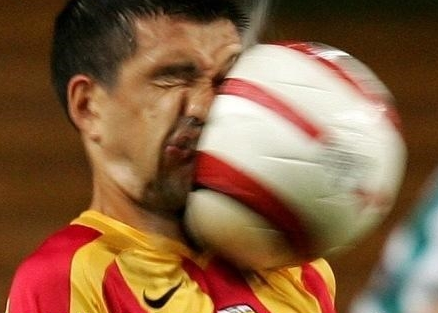 Sometimes you just get blindsided and even hindsight is inadequate in explaining what just happened.
There's very little reason to ever get hit in the face, as human instinct is to protect that vulnerable piece of anatomy.
Yet, sometimes there's a complete absence of anticipation or lack of preparation for fast, unfolding events.
Sometimes you just get lulled into a sense of security and take your eye off events surrounding you.
Granted, sometimes your inattention helps you to avoid doing the logical thing and missing out on something wonderful, but more often than not, there is a price to be paid for inattention.
When I first started writing a blog. there was a 417 point decline in the DJIA on the third day of that blog.
That was in 2007 when 417 points actually stood for something.
This past Friday's nearly 400 point decline was minimal, by comparison.
Back in 2007, the culprit for the decline was a nearly 9% drop in the Chinese stock market. It was easy to connect the dots and honestly, you had to see some collapse coming in that market, at that time, as most everyone was beginning to openly question the veracity, validity and credibility of economic and corporate reports coming from China.
I suppose that there was some kind of identifiable culprit this past Friday, as well, but after a very quiet and protracted period following the recovery from the "Brexit" sell-off, there was little reason to suspect that it would happen on Friday.
Continue reading on Seeking Alpha