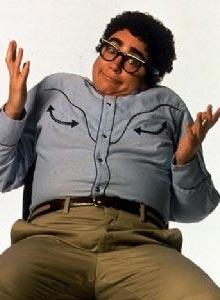 About 25 years ago a character debuted on Saturday Night Live and the recurring joke was to try and guess the character's gender.
The sketches typically had red herrings and lots of mis-direction and the question of Pat's gender was never answered.
Never a terribly popular character, someone had the fiscally irresponsible idea of making a feature film and Pat was never heard from again.
The guessing stopped.
Fast forward to 2016 and think of Pat as an FOMC member.
Over the past 2 months or so there has probably been lots of mis-direction coming from Federal Reserve Governors, perhaps as they floated trial balloons to see how interest rate action or inaction would be received by the stock market.
The health of the stock market is not really part of their mandate, but since so much of the nation's wealth is very closely aligned with those markets, it may only be logical that the FOMC should at least have some passing interest in its health.
Who would have guessed 6 months ago when the first interest rate hike occurred that we would be at a point where that has thus far been the only one?
Who would have thought that in the transpiring 6 months nothing would have validated the December 2015 interest rate increase and that nothing but conflicting economic data would be forthcoming?
Continue reading on Seeking Alpha