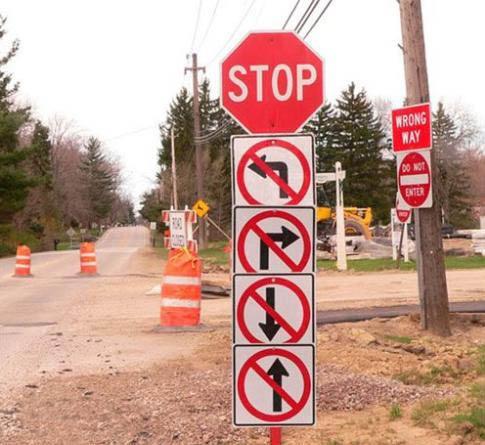 Sometimes you just have nowhere to go.
One thing that was fairly certain last week was that there wasn't too much of a trend and there wasn't any clear path to follow.
As markets began testing the 18000 level on the DJIA and 2100 on the S&P 500, the chorus was loud and clear.
There is no place to go but up.
The alternating chorus was that there was no place to go but down.
The market instead went sideways, but not very far as all roads seemed to be closed off.
After the previous week, which ended precisely unchanged, this past week managed to move 0.1%,
Granted, the first three days of the week did seem to benefit from Chairman Janet Yellen's superb demonstration of how hedging your words works to allow people to hear whatever it is that they want to hear.
Following Monday afternoon's talk, Dr. Yellen essentially said something to the effect of "It's not good out there, but it's all good. You know what I mean?"
Years ago I heard a fairly odd individual present a lecture on the pharmacological management of children requiring sedation. He referred to the well known age and weight based rules regarding dosages, but said they were inadequate. Not surprisingly, after listening to him for a brief while, it was only his eponymous rule that could determine the correct amount of sedative agents to administer to a child.