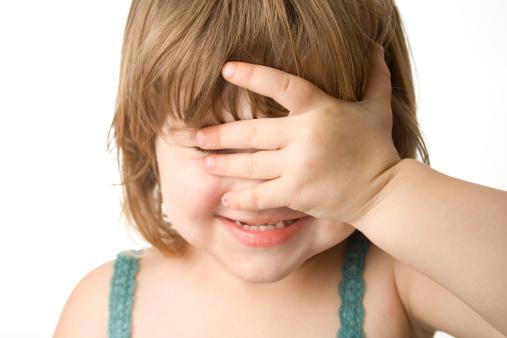 Most of us can recall a time when we were embarrassed, unless you need for denial is a stronger than your memory.
It's probably much worse when there are a lot of people around as witnesses.
It may be even worse if your antics are under embargo, finally being released at 2 PM, say on a Wednesday, and then really called into question the following day with the planned release of the GDP.
There's nothing like being under the spotlight, especially when purposefully bringing attention to yourself and then somehow messing up.
I imagine, that even as poised and calm as she appears as the Chairman of the Federal Reserve, a young Janet Yellen may have been as easily subject to embarrassment as a child as any of us.
Obviously, I also imagine that the hairdo hasn't changed over the years.
Of course, it could be really helpful to know what the actual GDP statistic will be and having your performance altered to meet the demands of reality.
This coming week has an FOMC Statement release which is followed barely 20 hours later by news of the GDP for the first quarter of 2016.
As the FOMC meeting gets underway on Tuesday, there is no doubt awareness of the consensus calling for lackluster GDP growth and the Atlanta Federal Reserve's own decreased estimate just a few weeks ago.
Continue reading on Seeking Alpha