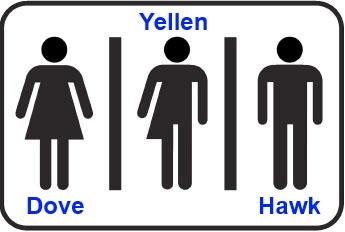 While so many people are still confused over the "Transgender Bathroom" issue, the real confusion came from this week's Employment Situation Report.
With the odds of an interest rate hike by the FOMC's June meeting seemingly increasing every day, you would really have to believe that the FOMC knew what was going to be in the economic news cards.
The increasing hawkish talk all seemed to be preparing us for a rate hike in just 2 weeks. Judging by the previous week's market performance you would certainly have been of the belief that traders were finally at personal peace with the certainty of that increase.
The concept of being at personal peace is confusing to some.
I'm personally confused as to how it could have taken so long to see the obvious, unless we're talking about stocks, interest rates and investor's reactions.
What I find ironic is that the proposal for all inclusive bathrooms is really age old, at least at the NYSE, when there was a recent time that there was only a need for a single sex bathroom, anyway.
Just like many of us know, what a great degree of certainty, which camp we belong to when nature beckons, the lines seemed to be increasingly drawn with regard to interest rates.
Continue reading on Seeking Alpha